Everyone loves the smooth and sweet taste of a fresh-made smoothie. And, with summer just around the corner, now is the perfect time to find the best smoothie recipes and drinks to sip on while the weather heats up.
Luckily, the Simply Beverage brand has come out with its latest fruit-based drink. In an effort to create healthy yet tasty drinks, Simply has developed Simply Smoothies. These Simply brand smoothies are 100 percent natural and are made from the highest quality fruits and ingredients.
So, if you want the refreshing taste of a smoothie without the mess and hassle of making your own fruit drink, this is a product that should definitely be on your radar. You don't have to chop up any fruit or clean up any messes. Instead, these new smoothies are made with natural flavors, chilled, and blended to perfection just for you!
In short, Simply Smoothie offers its customers the best healthy drink options with the least amount of hassle. You are guaranteed to feel refreshed and happy, as the smoothies are pre-made for you. And, with no cutting, mixing, or cleaning involved these are the smoothies you want to purchase this summer.
Your taste buds will thank you, and you can taste a delicious smoothie without any effort! Especially if you are in a rush or on the go, you will want to have these beverages on hand.
Disclosure: Some of the links in this article are affiliate links. This means that, at zero cost to you, we will earn an affiliate commission if you click through the link and finalize a purchase.
Simply Smoothies, like other Simply Drinks, are all-natural.
This product is made from real fruit juices and is mixed just right for the best flavors. You won't have to worry about added preservatives, colors, sweeteners, or artificial flavors. Everything about this smoothie is healthy and pure!
Currently, these drinks are available in three flavors. You can get the: Simply Smoothies Strawberry Banana, Simply Smoothies Orchard Berry, and Simply Smoothies Mango Pineapple. Simply Smoothies is available all around the country.
You can buy Simply Smoothies at your local grocery store, or you can even order them off convenient apps. So, if you are wondering where you can get them check out the links below. You can have these drinks delivered right to your door with Instacart: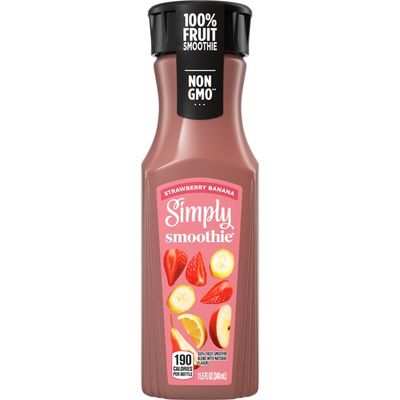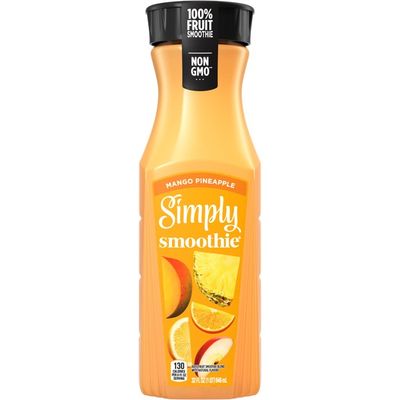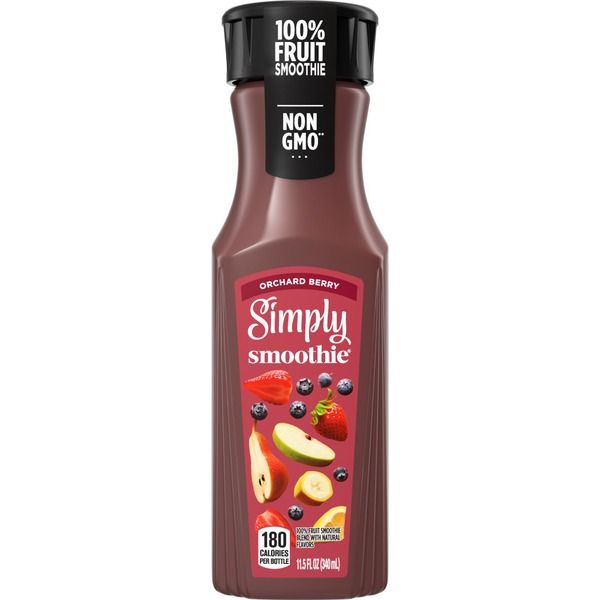 Other Smoothie Options For The Summer
While Simply Smoothies is a great brand that offers convenience and simplicity to its customers. There are other smoothie options you can try out. Homemade smoothies can create a bit of a mess, but you will save money and can create custom-made smoothies right in your kitchen.
Especially if you like to get creative and have fun, making smoothies is a nice way to relax and unwind after a long day. And, this is a nice way to spend time with friends and family!
So, if you are looking for healthy smoothies that can be made from ingredients that are already in your kitchen, look no further. We have prepared several smoothie recipes for you and have listed 5 of our best smoothie recipes here:
Hopefully, our recipes inspire you to have fun and make the most of your summer! Let us know what you think after you've tried them.